goldenfish468

last edited by




Congo has so much to offer, here are some of the things Congo is known for.

Parc National d'Odzala: Exploring this superb national park virtually alone, with just lowland gorillas, chimpanzees and forest elephants for company.
Parc National Nouabalé-Ndoki: Visiting one of Africa's last great wildernesses: an unforgettable experience.
Parc National Conkouati-Douli: Discovering the varied landscapes, including beaches, savannah and jungle, in this impressively wild national park.
Brazzaville: Wandering Congo's friendly capital, a big city with a small-town feel, a gorgeous perch on the Congo River and some interesting modernist architecture.
Pointe-Noire: Ordering top-notch seafood on the Congolese 'Riviera', heading to the beach and seeing the lovely gorges in nearby Diosso.
Lac Télé Reserve: Getting truly off the beaten path by undertaking a serious expedition to this remote lake, the stuff of traveller legend.
DiscussPlaces
is a place to make new friends and share your passions and interests. Quench your thirst for knowledge, discuss places with other aficionados, and swap recommendations. Are you an aspiring foodie who dreams of living in New York? Or perhaps you are looking for the best chicken wings in Cincinnati? Then this is the place for you! Any one can join in with a passion or interest – whether it be talking about their favorite restaurant in Barcelona or raving about their latest trip to Italy. Join us!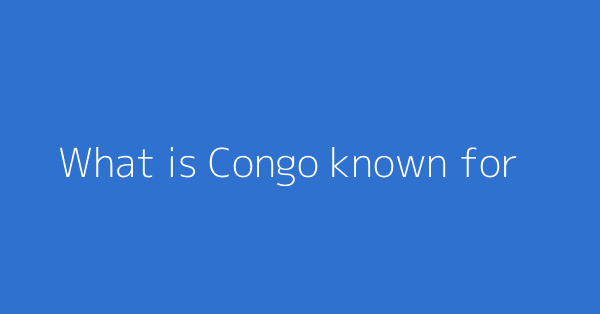 This page shows discussions around "What is Congo known for?"