Things to do that you won't regret in your life



• Drinking a lot of water
• Meeting new friends
• Reading books
• Pursuing your passion
• More honest
• Go to bed early
• Meditate
• Quitting a job that you just hate
• Finding your aim or purpose
• Taking a break from work
• Trust your intuition
• Expressing your loved ones how much you care about them
• Going out for adventures
• Taking care of physical and mental health
• Letting go of toxic people

Do you agree with all these things? Do you implement any of those things in your life? Share the things that you love doing and won't regret.
What is discussplaces?
DiscussPlaces
is a place to make new friends and share your passions and interests. Quench your thirst for knowledge, discuss places with other aficionados, and swap recommendations. Are you an aspiring foodie who dreams of living in New York? Or perhaps you are looking for the best chicken wings in Cincinnati? Then this is the place for you! Any one can join in with a passion or interest – whether it be talking about their favorite restaurant in Barcelona or raving about their latest trip to Italy. Join us!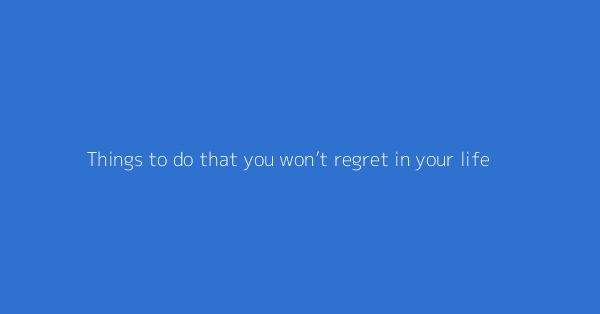 This page shows discussions around "Things to do that you won't regret in your life"
Whether the information provided was useful?
---