goldentiger510

last edited by discussplaces-staff




Greenland is located in Americas.

Greenland is located between the North Atlantic Ocean and the Arctic Ocean. Most of the island is north of the Arctic Circle. The entire island is north of the 10°C isotherm and the arctic treeline.

The main island of Greenland has an area of 822,700 square miles (2,130,800 square kilometers), which makes it the world's largest island.

Politically, Greenland (and its surrounding minor islands) is an autonomous territory of the Kingdom of Denmark.

Geologically, Greenland is located on the North American tectonic plate, which drifts atop of the mantle in a northwesterly direction.

The mantle hotspot responsible for forming Iceland and causing its volcanic activity was once under Greenland.

bigcat538

last edited by




Greenland (Greenlandic: Kalaallit Nunaat, pronounced [kalaːɬit nunaːt]; Danish: Grønland, pronounced [ˈkʁɶnˌlænˀ]) is the world's largest island, located between the Arctic and Atlantic oceans, east of the Canadian Arctic Archipelago. Like the Faroe Islands, it is an autonomous territory within the Kingdom of Denmark.
DiscussPlaces
is a place to make new friends and share your passions and interests. Quench your thirst for knowledge, discuss places with other aficionados, and swap recommendations. Are you an aspiring foodie who dreams of living in New York? Or perhaps you are looking for the best chicken wings in Cincinnati? Then this is the place for you! Any one can join in with a passion or interest – whether it be talking about their favorite restaurant in Barcelona or raving about their latest trip to Italy. Join us!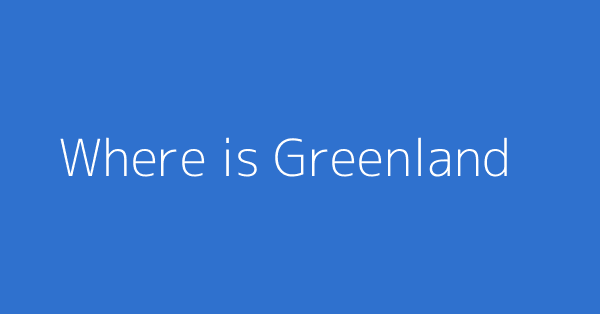 This page shows discussions around "Where is Greenland?"
---
We all have one thing in common: conversations. Discuss Places serves as a platform for discussions to take place freely, extensively, and openly about anything you are interested in.
We're focusing on creating a community where people from all around the world can share their passions.
---