Do you find difficult to face challenges?



How can you overcome resistance?

Well, the greatest challenge towards the path of success is resistance. Of course, one you feel something is hard to achieve, it creates resistance and you are afraid to take a first move.

It's true that the first step is hardest because there is uncertainty or you are unsure about the results. There is a self-doubt that makes you afraid of falling or losing of something.

Remember, once your self-doubt take over, it's very difficult to take a first start. So, it is suggested , don't hesitate to start things even if you feel its looks difficult. Always take a first step and give it at least a try. As once you take a step, it will create self-trust and self-confidence within you that keep you forward. And ultimately nothing will seem impossible to you.

What about you guys? Do you easily overcome resistance? Do you self-trust, face challenges and ready to take a first move? Do share in comment box.
What is discussplaces?
DiscussPlaces
is a place to make new friends and share your passions and interests. Quench your thirst for knowledge, discuss places with other aficionados, and swap recommendations. Are you an aspiring foodie who dreams of living in New York? Or perhaps you are looking for the best chicken wings in Cincinnati? Then this is the place for you! Any one can join in with a passion or interest – whether it be talking about their favorite restaurant in Barcelona or raving about their latest trip to Italy. Join us!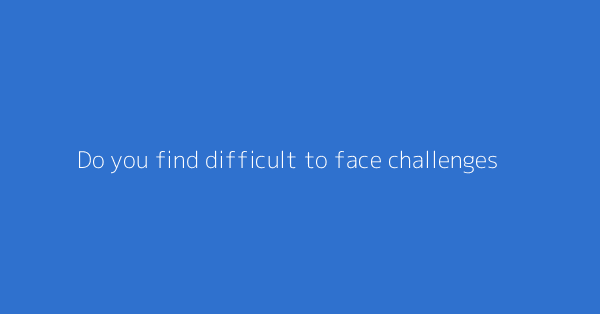 This page shows discussions around "Do you find difficult to face challenges?"
Whether the information provided was useful?
---