What is Malaysia known for?
purplesnake135

last edited by




Malaysia

Malaysia, country of Southeast Asia, lying just north of the Equator, that is composed of two noncontiguous regions: Peninsular Malaysia (Semenanjung Malaysia), also called West Malaysia (Malaysia Barat), which is on the Malay Peninsula, and East Malaysia (Malaysia Timur), which is on the island of Borneo.
The Malaysian capital, Kuala Lumpur, lies in the western part of the peninsula, about 25 miles (40 km) from the coast; the administrative centre, Putrajaya, is located about 16 miles (25 km) south of the capital.

Malaysia has so much to offer, here are some of the things Malaysia is known for.

Street Food

White tablecloth? Confounding cutlery? Snooty waiters? A roof? No thanks. In Malaysia, the best food is served in the humblest surroundings and involves the least amount of fuss. The country's seemingly countless vendors, such as those found at George Town's famous Lorong Baru:, serve delicious dishes from mobile carts, stalls and shophouses, many still employing recipes and techniques handed down from previous generations. And in addition to informality, ubiquity and quality, there's also variety; on a single Malaysian street you're likely to encounter Malay, regional Chinese, southern Indian and Western cuisines.

Snorkelling, Pulau Perhentian, Terengganu

Though eastern Peninsular Malaysia has several islands offering unparalleled underwater activities, amazing Pulau Perhentian: wins flippers-down when it comes to attracting snorkellers. Perhaps it's the water itself: clear and ethereally blue, the seas surrounding Perhentian draw a huge variety of colourful marine life, from sharks and tropical fish to turtles and nesting urchins. Living coral beds lie close to shore, and on most days you won't have to swim much further than the jetty at Long Beach before finding yourself inside a veritable rainbow cloud of fish of all shapes and sizes.

Mt Kinabalu, Sabah

It is the abode of the spirits, the highest mountain in Malaysia, the dominant geographic feature of North Borneo, the bone-shaking rock that has worn out countless challengers. Mt Kinabalu: is all of this, and one of the most popular tourism attractions in Borneo. Don't worry; you will still have moments of utter freedom, breathing in the only alpine air in Sabah, and if you're lucky, enjoying a horizon that stretches to the Philippines. Or it will be cloudy. Whatever: the climb is still bloody exhilarating.

Chinatown, Kuala Lumpur

Plumes of smoke curl upwards from smouldering coils of incense, flower garlands hang like pearls from the necks of Hindu statues and the call to prayer punctuates the honk of traffic. The temples and mosques of the city's Hindus, Muslims and Chinese Buddhists are crammed shoulder-to-shoulder in this atmospheric neighbourhood: along the River Klang that epitomises multicultural Malaysia. Don't miss eating at the daytime Madras Lane hawker stalls or savouring the bustle and fun of the night market along Jln Petaling.

Diving, Pulau Sipadan

Sometimes it seems as if the world's most colourful marine life – from the commonplace to utterly alien fish, molluscs and reptiles, creatures that seem to have swum through every slice of the colour wheel – considers the seawall of Sipadan: to be prime real estate. They live here, play here, hunt here and eat here, and you, lucky thing, may dance an underwater ballet with them. For any diver, from the amateur to seasoned veterans like Jacques Cousteau, Sipadan is the ultimate underwater adventure.

Cameron Highlands, Perak

Misty mountains, wellies, Tudor-themed architecture, 4WDs, scones, strawberries and tea plantations all converge in this distinctly un-Southeast Asian destination. Activities such as self-guided hiking, nature trekking and agricultural tourism make the Cameron Highlands: one of Malaysia's more worthwhile and approachable active destinations. The area also represents a clever escape within a vacation, as the weather in the Cameron Highlands tends to stay mercifully cool year-round.

George Town's Colonial District, Penang

At one point abandoned by locals and seemingly forgotten by tourists, in the last couple of years George Town: has emerged to become one of Southeast Asia's hottest destinations. The 2008 Unesco World Heritage declaration sparked a frenzy of cultural preservation, and the city's charismatic shophouses have been turned into house museums, boutique hotels and chic restaurants. Aggressive drivers aside, it's also one of the best cities in Southeast Asia to explore on foot. And did we mention that George Town is also home to some of Malaysia's best food?

Kuching, Sarawak

Borneo's most sophisticated and stylish city: brings together an atmospheric old town and waterfront, interesting museums, fine cuisine for all budgets, and chic nightspots. But Kuching's biggest draw is what's nearby: some of Sarawak's finest natural sites, easy to visit on day trips. You can spot semi-wild orangutans or search out a giant rafflesia flower in the morning, look for proboscis monkeys and wild crocs on a sundown cruise in the South China Sea, and then dine on superfresh seafood or crunchy midin fern tips.

Trekking, Kelabit Highlands, Sarawak

The air is clean and cool, the rice fields impossibly green, the local cuisine scrumptious and the trekking: – from longhouse to longhouse – some of the best in Borneo, but the star attraction here is the people, justifiably famous for their ready smiles and easy way with visitors. Getting to Sarawak's remote northeastern corner is half the fun – you can either bust your butt on logging roads for 12 hours or take an exhilarating flight in a 19-seat Twin Otter turboprop.

Sepilok Orangutan Rehabilitation Centre, Sabah

There is no primate quite like the orangutan. These great apes are a stirring combination: brawn and grace; raw power and gentle restraint; stupid amounts of cuteness and even more cuteness. And behind their sparkling eyes, deep reserves of what we can only call wisdom and, sometimes, sadness. All these complicated observations occur at once at the Sepilok Orangutan Rehabilitation Centre:, where visitors can see the ginger apes from an (admittedly often crowded) viewing platform, the highlight of many a Sabah trip.

Visiting Longhouses, Sarawak

There's no better way to get a sense of indigenous tribal culture than to visit a longhouse: – or, better yet, stay over. Essentially a whole village under a single roof, these dwellings can be longer than two football pitches and contain dozens of family units, each of which opens onto a covered common veranda used for economic activities, socialising and celebrations. All longhouses now enjoy at least some modern amenities, but many still have at least a few headhunted skulls on display.

Batu Punggul, Sabah

Not many travellers make it down here, deep in the Borneo interior. Their loss, because Batu Punggul:, an incredible rock formation that juts like a limestone knife into the air, and more importantly the primary jungle that surrounds it, is one of the most stunning sites on an island full of jaw-droppers. To get here you will access tea-and-mud rivers, crossing under clouds of ancient-growth trees. The reward: a sharptooth rock that presents a physical challenge to climbers, and deep travel Zen satisfaction for dedicated explorers.

Markets, Kota Bharu, Kelantan

A centre for Malaysian crafts, visitors to Kota Bharu: can lose themselves shopping for traditional items such as batik, kain songket (fabric with gold thread), hand-crafted silverware, hand-carved puppets and locally made kites. Both the Central Market and the nearby Bazaar Buluh Kubu are great places to buy spices, brassware and other local goods. For shoppers inclined to roam, the bikeable road from town to PCB beach is dotted with factories and workshops dedicated to the creation of crafts of all sorts.

Pulau Tioman, Pahang

Welcome to Paradise. What's your pleasure? Swimming off any of the dozens of serenely beautiful beaches that run from north to south along Pulau Tioman's western shore? Challenging the serious surf that pounds the island's eastern beaches at Kampung Juara? Perhaps hiking is more your thing. If so, Tioman's myriad trails will challenge your legs, lungs and internal compass. Care to chill out by a waterfall? Swing in a hammock all day with a good book? Or simply do nothing? All of these goals (and others) are infinitely obtainable on Pulau Tioman:.

Taman Negara, Pahang

To visit Taman Negara: is to step back in time and experience Malaysia as it was before civilisation came along and replaced primeval jungle with endless rubber trees and palm-oil plantations. Inside this shadowy, nigh-impenetrable jungle, ancient trees with gargantuan buttressed root systems dwarf luminescent fungi, orchids, and flora rare and beautiful. Making their home within are elephants, tigers and leopards, as well as smaller wonders such as flying squirrels, lizards, monkeys, deer, tapirs and serpents of all sorts.

Jonker's Walk Night Market, Melaka

The biggest party in Melaka is every Friday and Saturday night when Jln Hang Jebat hosts the massively popular Jonker Walk Night Market:. Start by the river across from the pink Stadthuys building that glows in the street lights and make your way through the crowds towards the karaoke stage at Jln Tokong Besi. Along the way you'll pass stalls selling everything from cheap underwear and trinkets to fresh sugarcane juice. Haggle, nibble and maybe stop by the Geographér Cafe for a cold beer and some sidewalk-side people-watching.

Pulau Langkawi, Kedah

Pulau Langkawi: richly deserves its title as the 'Jewel of Kedah': its white-sand beaches, exclusive resorts, acclaimed diving and pristine jungles all live up to the metaphor. Cheap booze (Langkawi is duty-free) and a decent restaurant and bar scene provide just the hint of a party scene, while a glut of kid-friendly activities make it a great destination for families. And best of all, off-the-beaten-track–type exploration will reveal that Pulau Langkawi has managed to retain its endearing Malay kampung (village) soul.

Festivals, Batu Caves

It's always a very busy and colourful scene at this sacred Hindu shrine: but, if you can, time your visit for a holy day. The biggest event is Thaipusam, when around one million pilgrims converge on the giant limestone outcrop a few kilometres north of KL. Guarding the 272 steps that lead up to the main Temple Cave is the 43m gilded statue of Lord Murugan, assisted by a platoon of lively macaques who show little fear in launching raids on tourists' belongings.

Danum Valley

'Walk quickly' our guide tells us. 'Fire ants.' And we wonder, again, why is this fun? But it is. It is one of the most stirring experiences in Borneo: walking through the Danum Valley Conservation Area:, a forest that is older than our species. And while this is no open African savannah, and spotting animals can be difficult in the brush, the wildlife is all the more amazing for that: iridescent flying lizards, curious frogs, emerald pit vipers and, peering from behind its headlight eyes, an adorable slow loris.

organictiger969

last edited by




Here are a few popular Malaysian dishes. Please share your favorites as a reply.

Mooncake (Sweet Pastry)
Bak kut teh (Meat Soup)
Roti canai (Flatbread)
Nasi kandar (Rice Dish)
Apam balik (Pancake)
Ipoh White Coffee (Coffee (Beverage))
Yee sang (Salad)
Char kway teow (Noodle Dish)
Nasi lemak (Rice Dish)
Laksa (Noodle Dish)

yellowduck771

last edited by




South Coast Plaza

Also Know, what malls are in LA? 10 Best Shopping Malls in Los Angeles

The Grove.
Westfield Century City.
South Coast Plaza.
Third Street Promenade.
Hollywood and Highland.
The Americana.
Westfield Topanga and the Village.
Santa Monica Place.

In this regard, what is the largest mall in California?

The South Coast Plaza

What is the biggest mall in America 2019?

List of largest shopping malls in the United States

# Mall name Year opened 1 Mall of America 1992 2 King of Prussia Mall 1963 3 American Dream 2019 4 South Coast Plaza 1967
What is discussplaces?
DiscussPlaces
is a place to make new friends and share your passions and interests. Quench your thirst for knowledge, discuss places with other aficionados, and swap recommendations. Are you an aspiring foodie who dreams of living in New York? Or perhaps you are looking for the best chicken wings in Cincinnati? Then this is the place for you! Any one can join in with a passion or interest – whether it be talking about their favorite restaurant in Barcelona or raving about their latest trip to Italy. Join us!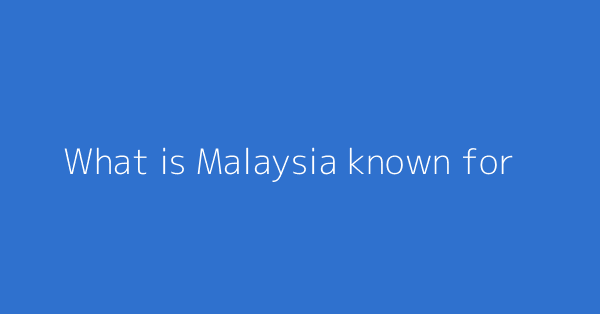 This page shows discussions around "What is Malaysia known for?"
Whether the information provided was useful?
---