What is Burundi known for?
happyostrich128

last edited by




Burundi

Burundi, country in east-central Africa, south of the Equator.
The landlocked country, a historic kingdom, is one of the few countries in Africa whose borders were not determined by colonial rulers.

Burundi has so much to offer, here are some of the things Burundi is known for.

Bujumbura The sultry capital has great nightlife and delicious food.
Saga Beach Soft white sands, warm waters and a stash of cool beach bars make this one of the most enticing inland beaches in Africa.
Chutes de la Karera Four different waterfalls make up this gorgeous cascade.
Source du Nil Burundi's very own pyramid, a memorial marking a small stream in Kasumo, at the southernmost source of the Nile.
Parc National de la Rusizi Antelopes and hippos splash and stomp through this national park just outside Bujumbura.
DiscussPlaces
is a place to make new friends and share your passions and interests. Quench your thirst for knowledge, discuss places with other aficionados, and swap recommendations. Are you an aspiring foodie who dreams of living in New York? Or perhaps you are looking for the best chicken wings in Cincinnati? Then this is the place for you! Any one can join in with a passion or interest – whether it be talking about their favorite restaurant in Barcelona or raving about their latest trip to Italy. Join us!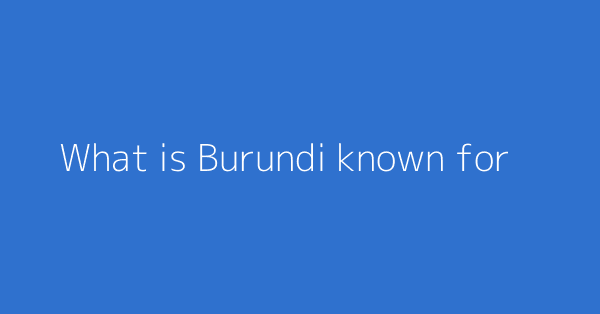 This page shows discussions around "What is Burundi known for?"