What is Latvia known for?



Latvia

Latvia, country of northeastern Europe and the middle of the three Baltic states.

Latvia has so much to offer, here are some of the things Latvia is known for.

Rīga: Clicking your camera at the nightmarish menagerie of devilish gargoyles, mythical beasts, praying goddesses and twisting vines that inhabits the city's surplus of art nouveau architecture.
Old Rīga: Losing yourself in the Unesco-protected maze of cobblestones, church spires and gingerbread trim.
Cape Kolka: Listening to the waves pound the awesomely remote cape, which crowns the desolate Kurzeme coast.
Cēsis: Launching lighting raids into Gauja National Park from the castle fortress.
Ventas Rumba: Joining swarms of fish trying to jump over the waterfall, the widest (and possibly the shortest) in Europe.
Rundāle Palace: Sneaking away from the capital and indulging in aristocratic decadence.
Liepāja: Wandering past gritty Soviet tenements and gilded cathedrals in this crumbling Karosta district.
Jūrmala: Hobnobbing with Russian jetsetters in the heart of the swanky spa scene.
DiscussPlaces
is a place to make new friends and share your passions and interests. Quench your thirst for knowledge, discuss places with other aficionados, and swap recommendations. Are you an aspiring foodie who dreams of living in New York? Or perhaps you are looking for the best chicken wings in Cincinnati? Then this is the place for you! Any one can join in with a passion or interest – whether it be talking about their favorite restaurant in Barcelona or raving about their latest trip to Italy. Join us!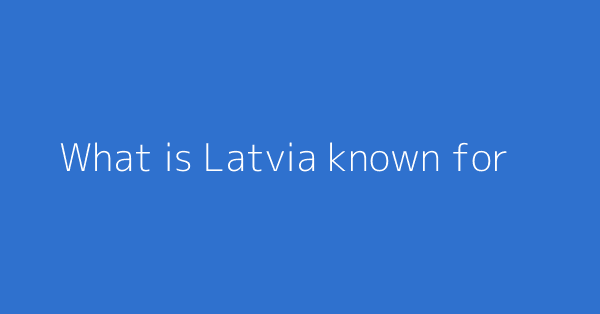 This page shows discussions around "What is Latvia known for?"