What is Turkmenistan known for?
blackswan491

last edited by




Turkmenistan

Turkmenistan, Turkmen Türkmenistan, country of Central Asia.
It is the second largest state in Central Asia, after Kazakhstan, and is the southernmost of the region's five republics.

Turkmenistan has so much to offer, here are some of the things Turkmenistan is known for.

Ashgabat: Exploring the extraordinary, ever-changing Turkmen capital laden with marble palaces, bizarre monuments and more fountains than Las Vegas.
Konye-Urgench: Discovering ancient minarets and turquoise-tiled mausoleums, a testament to the former glories of the Khorezmshah empire.
Darvaza Gas Craters: Witnessing the bizarre combination of human accident and natural phenomenon; a vision of hell amid the lunar landscapes of the Karakum desert.
Yangykala Canyon: Wandering the painted desert that wouldn't look out of place in a John Ford film; great for camping and exploration.
Merv: Exploring the most famous archaeological site in Turkmenistan, which is still covered with ancient foundations and pottery shards.
Gonur Depe: Marvelling at the largest archaeological excavation in the Near East.
DiscussPlaces
is a place to make new friends and share your passions and interests. Quench your thirst for knowledge, discuss places with other aficionados, and swap recommendations. Are you an aspiring foodie who dreams of living in New York? Or perhaps you are looking for the best chicken wings in Cincinnati? Then this is the place for you! Any one can join in with a passion or interest – whether it be talking about their favorite restaurant in Barcelona or raving about their latest trip to Italy. Join us!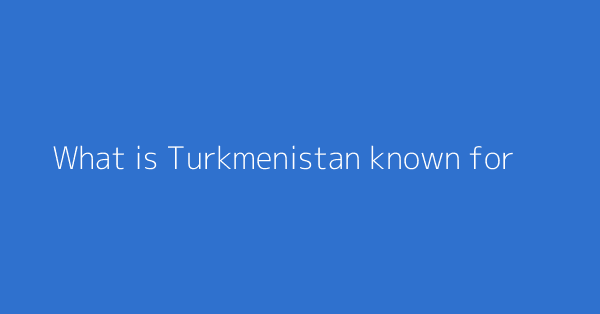 This page shows discussions around "What is Turkmenistan known for?"