angrymouse428

last edited by




India

India, country that occupies the greater part of South Asia.
Its capital is New Delhi, built in the 20th century just south of the historic hub of Old Delhi to serve as India's administrative centre.
Its government is a constitutional republic that represents a highly diverse population consisting of thousands of ethnic groups and likely hundreds of languages.
With roughly one-sixth of the world's total population, India is the second most populous country, after China.

India has so much to offer, here are some of the things India is known for.

Taj Mahal

Perhaps the single most famous building on the planet, the Taj Mahal: is as much a monument to love as it is to death. The Mughal emperor Shah Jahan constructed this magnificent mausoleum to honour his beloved third wife, Mumtaz Mahal, who died tragically in childbirth. Clad in pearlescent white marble, and intricately inlaid with calligraphy, semiprecious stones and intricate floral designs representing the eternal paradise, the Taj is the pinnacle of Mughal creativity, and one of the most perfectly proportioned buildings ever constructed, anywhere, ever.

Other-worldly Hampi

Magnificent even in ruins, Hampi: was once the cosmopolitan capital of a powerful Hindu empire, Vijayanagar, whose temples and water tanks sprawled for miles over a landscape of granite outcrops and boulders. Ransacked by warring armies, its toppled temples are today almost continuous with the rocky terrain. Indeed, look closely and you'll find that hardly an inch of Hampi has escaped the stonemason's chisel. Traverse the centuries on foot, rock-climb among the outcrops, or drift through the ruins by coracle on the Tungabhadra River: however you explore, Hampi will transport you to another world.

Ladakh's Moonscapes

Rolling north from the sun-baked Indian plains, the air grows cooler and crisper and the terrain more rugged as you climb into the high Himalaya. In culture and topography, Ladakh: is closer to Buddhist Tibet than Hindu India, and centuries-old monasteries cling on in its wild desert valleys. Snow closes off this former Buddhist kingdom for half the year, so most visitors come for the brief summer when the snow melts on the mountain passes and patches of greenery appear. Even in a country of superlatives, there's nowhere quite like Ladakh!

Caves of Ajanta

They may have lived a life of austere humility, but the 2nd-century-BC monks who created the Ajanta caves: certainly had an eye for the dramatic. Thirty rock-cut forest grottoes worm through the face of a horseshoe-shaped cliff, protecting some of the finest carvings ever produced from the centuries and the elements. The caverns were originally hollowed out to provide peaceful spaces for meditation and contemplation, but later generations adorned the chambers with exquisite carvings and paintings depicting the Buddha's former lives. Renunciation of the worldly life was never so serenely sophisticated.

Boating the Backwaters of Kerala

Lazily navigating the radiant backwaters of Kerala: is like floating off into a dream. What is probably India's most laid-back state has 900km of interconnected rivers, lakes, canals and lagoons lined with swaying coconut palms and picturesque villages. Probably the most atmospheric way to explore Kerala's waterlogged rural heartland is on board a teak-and-palm-thatch houseboat. Spend the days watching village life drift past in a timeless tableau, before feasting on Keralan seafood curries and falling into a restful sleep beneath a canopy of twinkling stars. Who needs life on land?

Mumbai's Architectural Visions

Mumbai: is more than just a city. This frenetic, fabulous metropolis is the beating heart of Indian film, fashion and finance, built on the hopes and dreams of its 22 million inhabitants as much as with bricks and mortar. Sprawling over seven islands, Mumbai is prosperous and desperate, brash but also life-affirming. From the skyscraping towers of north Mumbai to the art deco apartments of Marine Drive and the faded Victoriana of Fort, Mumbai wears its history, and its ambitions, on its sleeve – come for the food and culture, and be seduced.

Safaris

Spotting India's national animal in the wild takes perseverance and a bit of luck, but if you do spy a tiger burning bright in the Indian jungle, the experience will stay with you for a lifetime. Even if you don't encounter one of Shere Khan's cousins, look out for leopards, bears, monkeys, rhinos, elephants and a host of other wildlife in national parks such as Bandhavgarh:, Kaziranga and Nagarhole. There's hardly a corner of India that doesn't have some kind of natural reserve where you can join a safari in search of adventure.

Cuppa in a Hill Station

India's lowlands are full of wonders, but come summer it can get darn hot down there. Indian royals and imported colonials escaped the heat by heading to cool mountain refuges, such as Darjeeling:, Shimla and Kodaikanal, tucked into the forested foothills of the Himalaya or crowning the peaks of the Western Ghats down south. Dripping with Raj nostalgia, India's hill stations are places to curl up under a blanket with a steaming cup of locally grown tea, watching mist drift through the tea plantations beneath grandstand views of the peaks.

Holy Varanasi

Life, death and all things in-between play out in vivid colour in Varanasi:, India's most sacred city. Like the sacred Ganges that traces its eastern edge, centuries of ritual and tradition flow over Varanasi's riverside ghats, where holy men fill the air with incense, pilgrims bathe in a vast human tide, and devout Hindus pass into the life hereafter on funeral pyres. To be here is to witness India at its most open, so step into the dizzying spiritual whirlwind and get carried away by Varanasi's kaleidoscope of colours.

Goan Beaches

With swishing palms sandwiched between sugar-white sands and lapping kingfisher-blue waves, Goa's coastline has a laid-back, hedonistic charm that's like nowhere else in India. With a string of what could be India's most beautiful beaches:, this is no undiscovered escape, but the coastal strip bustles with beachside snack shacks, accommodation for every taste and budget, and markets full of blissed-out tie-dye-clad travellers. It's a slice of paradise that appeals to social animals and fans of creature comforts who like their seafood fresh and their holidays easy.

Jaisalmer's Desert Mirage

A gigantic golden sandcastle that rises like a mirage from Rajasthan's Thar Desert, the 12th-century citadel of Jaisalmer: is almost impossibly romantic and picturesque. With its crenellated ramparts and barrel-shaped towers, this is the very vision of a desert fortress, emerging from and almost continuous with the camel-coloured scrub landscape on all sides. Inside, a royal palace, atmospheric old havelis (merchants' mansions), delicately chiselled Jain temples and maze-like lanes conspire to create one of the country's most atmospheric places to get lost.

Risqué Khajuraho

Ever fancied being a fly on the wall at an orgy? Where couples intertwine in positions that defy the physically possible? Khajuraho could well be your place. Some say the sensuous carvings on Khajuraho's temples: depict the Kamasutra, or tantric practices for initiates; others claim they're a reminder to the faithful to set lust aside before entering holy places. But pretty much everyone agrees that they're delightfully mischievous. Once the titillation wanes, you'll notice that the skill and delicacy of the carving on these historic temples is even more impressive than the subject matter.

Epic Rail Journeys

A train journey across India, passing lime-green rice paddies, jungle-cloaked hills and jutting temple spires, is an epic experience. Sure, you could save time by flying, but it's tricky to mix with the masses and soak up India's dramatically diverse scenery from 35,000ft. Riding the rails is a chance to chit-chat with locals over a hot cup of chai, or gaze out the window at the ever-changing landscape, contemplating India's contradictions. Ramp up the romance on the toy train from Kalka to Shimla:, or one of India's other delightful mountain railways.

Historic Delhi

India's captivating capital: bears the scars of a string of former empires, from tombs and fortresses left behind by sultans and warlords to the broad streets laid out by British colonials. Delhi may be chaotic today, but it rewards visitors with an abundance of riches: fabulous food and culture; Mughal relics and maze-like markets; New Delhi, with its political monuments and museums; the ancient forts of Tughlaqabad and Purana Qila; and ruined wonders at the Qutb Minar and Mehrauli. Come and be mesmerised by 3000 years of history.

Amritsar's Golden Temple

The holiest Sikh shrine, Amritsar's Golden Temple: is a place where spirituality pushes through into the material world. A continuous chain of pilgrims circles the Sarovar, a water tank excavated by the fourth Sikh guru in 1577, while priests chant passages from the Guru Granth Sahib, the Sikh holy book, in the gold-encased chapel at the centre of the pool. To visit is to glimpse the soul of the Sikh religion, characterised by honour, courage and hospitality – best exemplified by the Guru-Ka-Langar, the vast kitchen for pilgrims that feeds 100,000 people daily.

French-Flavoured Puducherry

Where else in the world could you start the day with Ashtanga yoga, breakfast on pain au chocolat, wander streets full of French-colonial villas, glean spiritual tips at a legendary ashram, then dine on fabulous Indian fusion food before strolling beside the tropical ocean? In this former French colony:, mustard-coloured houses line cobblestone streets, grand cathedrals overflow with architectural frou-frou, and the croissants are the real deal. But Puducherry (Pondicherry) is also a Tamil town – with all the history, temples and hustle and bustle that go along with that.

Mehrangarh

India is awash with magnificent fortresses, but Jodhpur's Mehrangarh: is particularly humbling, rearing up from an outcrop like a rock-cut statement of intent. A Rajput maharaja raised this mighty bastion to defend his newly founded capital at Jodhpur, and the fortress saw a string of bloody battles as rival powers eyed its magnificence. With its inlaid interiors and gateways big enough to accommodate war elephants, Mehrangarh showcases Rajasthan's grandeur but also its tragedies – the handprints of royal wives who immolated themselves on the funeral pyre of Maharaja Man Sing still mark the walls.

Tribal Northeast India

If the crowds wear you down in Rajasthan or Kerala, point your compass northeast to India's rugged tribal states, linked to the rest of India by just a narrow strip of land, and culturally closer to Myanmar, Bhutan and Bangladesh. For decades the region was off-limits due to colonial-era red tape, but visiting is getting easier all the time. If you venture to the mountainous north of Arunachal Pradesh:, or former headhunter villages in forested Nagaland, you'll be stepping off the tourist map into a world of tribal customs and untamed scenery.

The Wild Western Ghats

Stretching like an emerald scarf from Maharashtra to Tamil Nadu, the Western Ghats are the south's answer to the Himalaya, but instead of snow-capped peaks you'll find ridges choked in jungle, nostalgic hill stations, scattered tea and spice plantations, and national parks teeming with elephants, leopards and tigers. There's even a charming, steam-powered miniature train, chugging uphill to Ooty (Udhagamandalam:) via Coonoor. As in the north, you'll find plenty of colonial bungalows turned hotels, where you can sit with a cup of Indian tea and watch the mists swirl over the mountains.

Udaipur

An ice-white city: of faded splendours, sitting on the bank of a mirror-like lake, Udaipur is one of India's most romantic locations. As the sun sets over its turreted palaces, reflected in the millpond-calm waters of Lake Pichola, and voices float upwards from its busy bazaars, Udaipur will transport you to the India of fables. Sure, you'll have company on the journey, but as you look out over the Rajput elegance of the graceful Lake Palace or wander Udaipur's backstreet mansions and gardens, you certainly won't mind!

Rishikesh

India's self-styled yoga capital: has been a source of enlightenment since long before the Beatles stopped by in full-blown hippie mode. Blessed with a glorious setting in the Himalayan foothills, tracing the banks of the Ganges, Rishikesh is the perfect place to settle for a time to practise your downward dog, try some laughter therapy, ritually bathe in the Ganges or whatever else floats your spiritual boat. Then there's that mountain air, blissfully fresh and clean after the polluted fug of the plains.

organicbird383

last edited by




Humiliated, Birdee and her precocious only daughter Bernice move back to Birdees hometown of Smithville, Texas, with Birdees eccentric mother Ramona and her young, imaginative nephew Travis.

One may also ask, who is the little girl in Hope Floats? Mae Margaret Whitman

Besides, who sang chances are in the movie Hope Floats?

The Bob Seger-Martina McBride duet Chances Are peaked at No. 23 on the Billboard Hot Adult Contemporary Tracks chart in 1998.

Does Netflix Have Hope Floats?

Hope Floats ( 1998 ) on Netflix The entire town knows what happened to flawless beauty Birdee since Connie let her know about the affair on a national talk show.
DiscussPlaces
is a place to make new friends and share your passions and interests. Quench your thirst for knowledge, discuss places with other aficionados, and swap recommendations. Are you an aspiring foodie who dreams of living in New York? Or perhaps you are looking for the best chicken wings in Cincinnati? Then this is the place for you! Any one can join in with a passion or interest – whether it be talking about their favorite restaurant in Barcelona or raving about their latest trip to Italy. Join us!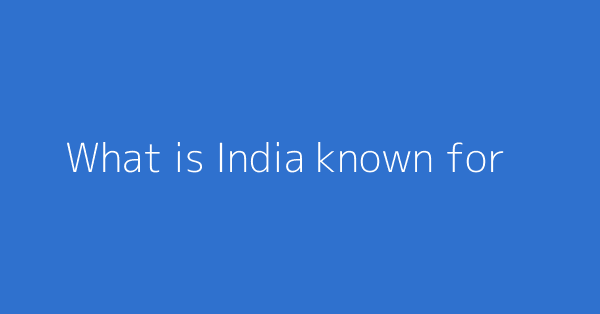 This page shows discussions around "What is India known for?"