What is Colombia known for?
yellowduck703

last edited by




Colombia

Colombia, officially Republic of Colombia, Spanish República de Colombia, country of northwestern South America.
Its 1,000 miles (1,600 km) of coast to the north are bathed by the waters of the Caribbean Sea, and its 800 miles (1,300 km) of coast to the west are washed by the Pacific Ocean.
The country is bordered by Panama, which divides the two bodies of water, on the northwest, Venezuela and Brazil on the east, and Peru and Ecuador on the south.
It is more than twice the size of France and includes the San Andrés y Providencia archipelago, located off the Nicaraguan coast in the Caribbean, some 400 miles (650 km) northwest of the Colombian mainland.
The population is largely concentrated in the mountainous interior, where Bogotá, the national capital, is situated on a high plateau in the northern Andes Mountains.

Colombia has so much to offer, here are some of the things Colombia is known for.

Cartagena's Old Town

The hands of the clock on the Puerta del Reloj wind back 400 years in an instant as visitors enter the walled old town of Cartagena:. A stroll down the streets here is a step into the pages of a Gabriel García Márquez novel. The pastel-toned balconies overflow with bougainvillea and the streets are abuzz with food stalls around magnificent Spanish-built churches, squares and historic mansions. This is a living, working town that just happens to look a lot like it did centuries ago.

Journey to Ciudad Perdida

The trip to Ciudad Perdida: is a thrilling jungle walk through some of the country's most majestic tropical scenery. It has become renowned as one of Colombia's best multiday hikes. Surging rivers pump faster than your pulse can keep pace as you ford them, waist deep, against the otherwise quiet beauty of the Sierra Nevada. Your destination is awe inspiring – an ancient lost city 'discovered' by grave robbers and gold-digging bandits deep in the mountains, laid out in mysterious, silent terraces – but it's as much about the journey itself.

Caño Cristales

Community-run, sustainable tourism at its best can be found at the Parque Nacional Natural Sierra de la Macarena in Los Llanos, where some of Colombia's most fascinating natural wonders, the multihued rivers and streams of Caño Cristales:, thrill all who visit. This network of remote rivers explodes into an astonishing sea of red for a few months between July and November, a phenomenon caused by an eruption of kaleidoscopic plants that grow on its shallow bed. Trekking between waterfalls and natural swimming pools is a fabulous experience.

Exploring Medellín

Get a bird's-eye view of life in the real Medellín: as you soar in the city's award-winning metrocable system above working-class neighborhoods clinging precariously to steep mountainsides. Elsewhere, explore Pablo Escobar's former stomping grounds, marvel at the chubby Botero sculptures and sample some of Colombia's best craft beer. After dark, visit the chic restaurants – responsible for some of Colombia's most innovative cuisine – as well as the bars and clubs of El Poblado, the center of Medellín's legendary nightlife and popular with the city's well-heeled, fashionable crowd.

Ancient Statues of San Agustín

Scattered throughout rolling green hills, the statues of San Agustín: are a magnificent window into pre-Columbian culture some 5000 years ago, and one of the most important archaeological sights on the continent. More than 500 of these monuments, carved from volcanic rock and depicting sacred animals and anthropomorphic figures, have been unearthed. Many statues are grouped together in an archaeological park, but many more are in situ, and can be explored on foot or by horseback along trails interspersed with waterfalls and steep canyons.

Outdoor Adventures in San Gil

San Gil isn't much to look at, but what it lacks in natural beauty, it more than makes up for in high-octane amusements. Peddle, paddle, rappel, spelunk, bungee or paraglide – whatever your poison, San Gil: is Colombia's go-to outdoor-adventure playground, most famous for heart-stopping Class IV and V rapids on the Río Suárez, but boasting a résumé far beyond white-water rafting. Get wet, get airborne, get your courage boots on – San Gil will test your limits to the max.

Whale-Watching on the Pacific Coast

There are few sights in nature as impressive as watching a 20-ton whale launch itself through the air against a backdrop of forest-covered mountains. Every year hundreds of humpback whales make an 8000km journey from the Antarctic to give birth and raise young in Colombia's Pacific waters. These spectacular mammals come so close to shore in Ensenada de Utría: that you can watch them cavorting in shallow waters from your breakfast table. To get even closer, sign up for a boat tour.

Coffee Fincas in the Zona Cafetera

Jump in a classic WWII jeep and go on a caffeine-fueled coffee-tasting adventure. Many of the best fincas (farms) in the Zona Cafetera: have thrown open their gates and embraced tourism – eager to show visitors what sets Colombian coffee apart and to share a little of their hardworking culture. Strap on a basket and head into the plantation to pick your own beans before returning to the traditional farmhouse to enjoy the end product, accompanied by the sounds of flowing rivers and birdsong.

Beaches of PNN Tayrona

The beaches at Parque Nacional Natural (PNN) Tayrona: near Santa Marta on the Caribbean coast are among the country's most beautiful – and clean. Tayrona's limpid waters heave against a backdrop of jungle that sweeps like a leafy avalanche down from the soaring Sierra Nevada de Santa Marta, the world's highest coastal mountain range. The picturesque white-sand beaches are lined with palm trees and strewn with vast boulders, some cleaved in half, looking as if a giant has had a geological temper tantrum.

Salsa in Cali

Cali mightn't have invented salsa, but this hardworking city has taken the genre to its heart and made it its own. Going out in Cali: is going out to dance salsa – it's how caleños express themselves. From the tiny barrio bars with oversized sound systems to the mega salsatecas (salsa dance clubs) of Juanchito, salsa helps to break down social barriers and unites this sprawling city. If you know how to dance, this is the place to show off your moves and, if not, there is nowhere better to learn.

Museums of Bogotá

There are few places in the world where you can get a sense of what finding a long-lost buried treasure might be like. Bogotá's Museo del Oro:, one of South America's most astonishing museums, will floor you with a sensation of Indiana Jones proportions – and it's merely one of countless museums in the city. Whether you dig pre-Columbian gold ornaments, portly Boteros, presidential helicopters, cocaine-kingpin firearms, Bolívarian swords, exquisitely tiled bathrooms or broken vases, Bogotá has a museum for you.

Colonial Barichara

There is something immediately transcendent about setting foot in stunning Barichara:, arguably Colombia's most picturesque colonial village: its rust-orange rooftops, symmetrically cobbled streets, whitewashed walls and pot-plant-adorned balconies contrast with a backdrop of cinematic Andean green. Barichara is a slow-paced marvel – its name means 'place of relaxation' in the regional Guane dialect – and finding oneself wandering its streets in a sleepwalker's daze, blinded by its beauty and drinking in the atmosphere for hours on end, wouldn't be unusual.

Fantasy Island: Providencia

It might be a little tricky to reach, but the effort pays off before you even land on this mountainous, jaw-droppingly beautiful slice of Caribbean fantasy: the view from the plane or catamaran window is just that good. With some of the best beaches in the country, superb diving possibilities, excellent hiking, wonderful cuisine and a unique spoken English Creole to get your head around, Providencia: is a little-explored off-the-beaten-path favorite, where you won't find a single all-inclusive resort.

Cañon de Río Claro

A majestic canyon carved in marble, the Reserva Natural Cañon de Río Claro: is one of Colombia's top natural destinations and lies just 2km off the main Bogotá–Medellín highway. Through the middle runs a crystal-clear river, which forms numerous refreshing swimming holes. Fly along a zipline over the river, explore bat-filled caves or just sunbathe on the smooth rocks. In the evening, as the setting sun paints the rocks in warm tones, flocks of birds spring to life and the canyon fills with the sounds of the jungle.

Day Hikes in El Cocuy

Parque Nacional Natural (PNN) El Cocuy: is one of South America's most coveted stomping grounds – and for good reason. During peak season (December to February), everything throughout the Sierra Nevada del Cocuy region is characterized by burnt-auburn sunrises that bounce off craggy peaks, and the tough páramo ecosystem of glacial valleys, bare mountain plains, high-altitude lakes and rare vegetation. On clear days, entire swaths of Los Llanos can be seen before you from any number of surrounding 5000m-peak viewpoints.

Colonial Villa de Leyva

Big, wide blue skies hover over the high-altitude valley that forms the backdrop of impressive Villa de Leyva:. Just 165km north of Bogotá, Villa is a sleepy colonial village, with one of the largest and prettiest main squares in the Americas. Lazy Villa and its stuck-in-time center are flush with international gastronomic pleasures, rich history, characterful ancient churches, interesting museums and artisan shopping. And give yourself an extra few days to explore a wealth of low-key outdoor adventures in the surrounding countryside.

Hiking in PNN Los Nevados

The snow-covered peaks of Parque Nacional Natural (PNN) Los Nevados:, which soar above 5000m, have long been revered by indigenous cultures and visitors alike. Covering a total of 583 sq km, the reserve is home to some of the most breathtaking stretches of the Colombian Andes. The southern reaches of the park offer fantastic trekking through diverse ecosystems ranging from humid cloud forests to rare high-altitude páramo. Adventurous hikers can summit both Nevado de Santa Isabel and Nevado del Tolima on one high-altitude adventure.

Desierto de la Tatacoa

An otherworldly anomaly, the Desierto de la Tatacoa: is a striking landscape of ocher and gray sands, sculptured cliffs and clumps of cactus. Surrounded by mountains, the semi-arid landscape sits in a rain shadow formed by the towering Nevado de Huila and is a silent, spiritual place with an ecosystem unlike any other in Colombia. The lack of cloud cover and light pollution make it the best place in the country for stargazing, either with the naked eye or at the local observatory.

Wildlife Lodges on the Río Yavarí

The sheer size of the Amazon is nearly incomprehensible until you visit – Colombia's portion alone is bigger than Germany – so it goes without saying there are many places to bed down on a once-in-a-lifetime trip.Those along the Río Yavarí: are among the best places to see a variety of wildlife and ecosystems. Here you can swim with dolphins, fish for piranha and see alligators, monkeys and frogs up close, before retiring for the night to the sounds of nocturnal chirping and rustling.

La Guajira's Dunes and Deserts

Reaching this remote desert peninsula: may be fun or arduous, depending on how you like to travel, but everyone who makes it to South America's most northerly point is blown away by the stunning simplicity of it all. Pink flamingos, mangrove swamps, sand-dune beaches and tiny Wayuu settlements dot the vast emptiness of this most magnificent and little-visited corner of Colombia, renowned for its incredible sunsets. Come here to swap the noise of cities for the reverent silence of nature.

happykoala400

last edited by




Thread: Plant Pot Sizes

Pot Size Pot Diameter (Top) Pot Height 3 Litre 19.0cm or 7.5″ 15.0cm or 6″ 4 Litre 20.0cm or 8″ 16.5cm or 6.5″ 5 Litre 22.5cm or 9″ 18.0cm or 7″ 7 Litre 25.0cm or 10″ 20.0cm or 8″
Beside above, what can I grow in a 6 inch pot? The Best Vegetables for Containers

4-5: chives, lettuce, radishes, other salad greens, basil, coriander.
6-7: bush beans, garlic, kohlrabi, onions, Asian greens, peas, mint, thyme.
8-9: pole beans, carrots, chard, cucumber, eggplant, fennel, leeks, peppers, spinach, parsley, rosemary.

In this way, how big should a pot be for a plant?

As a general guide, choose a pot with room for at least 1 or 2 gallons of soil for herb plants and annual plants that bloom. Perennial flowering plants, vegetables and large plants need pots that can hold at least 5 gallons of soil. A large pot also is necessary when more than one plant will be in the container.

How big is a quart size flower pot?

Each quart is about 4" x 4" and 5" deep (exact measurements vary slightly depending on the pot manufacturer). Whether you are interested in growing a specimen, or creating a grouping, these plants will be quick to establish and put on a show. Actual pot size is 3.5" x 3.5" x 3.5".
DiscussPlaces
is a place to make new friends and share your passions and interests. Quench your thirst for knowledge, discuss places with other aficionados, and swap recommendations. Are you an aspiring foodie who dreams of living in New York? Or perhaps you are looking for the best chicken wings in Cincinnati? Then this is the place for you! Any one can join in with a passion or interest – whether it be talking about their favorite restaurant in Barcelona or raving about their latest trip to Italy. Join us!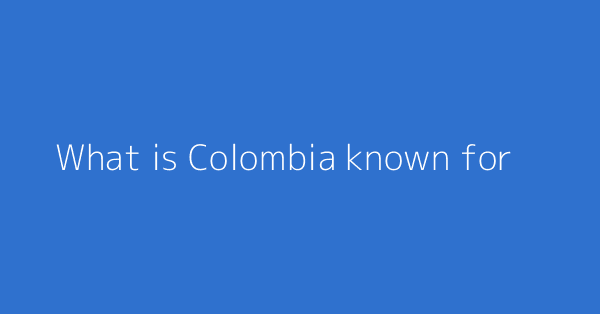 This page shows discussions around "What is Colombia known for?"