silverleopard339

last edited by




China

China, Chinese (Pinyin) Zhonghua or (Wade-Giles romanization) Chung-hua, also spelled (Pinyin) Zhongguo or (Wade-Giles romanization) Chung-kuo, officially People's Republic of China or Chinese (Pinyin) Zhonghua Renmin Gongheguo or (Wade-Giles romanization) Chung-hua Jen-min Kung-ho-kuo, country of East Asia.
It is the largest of all Asian countries and has the largest population of any country in the world.
Occupying nearly the entire East Asian landmass, it covers approximately one-fourteenth of the land area of Earth.
Among the major countries of the world, China is surpassed in area by only Russia and Canada, and it is almost as large as the whole of Europe.

China has so much to offer, here are some of the things China is known for.

Forbidden City

Not a city and no longer forbidden, Běijīng's enormous palace: is the be-all-and-end-all of dynastic grandeur with its vast halls and splendid gates. No other place in China teems with so much history, legend and good old-fashioned imperial intrigue. You may get totally lost here but you'll always find something to write about on the first postcard you can lay your hands on. The complex also heads the list with one of China's most attractive admission prices and almost endless value-for-money sightseeing.

Climbing The Great Wall

Spotting it from space is both tough and pointless: the only place you can truly put the Great Wall: under your feet is in China. Select your section of the Great Wall according to taste: perfectly chiselled, dilapidated, stripped of its bricks, overrun with saplings, coiling splendidly into the hills, or gradually returning to dust. The fortification is a fitting symbol of those perennial Chinese traits: diligence, mass manpower, ambitious vision and engineering skill (coupled with a distrust of the neighbours).

Hiking the Gorge

Picture snowcapped mountains rising on either side of a gorge so deep that you can be 2km above the river rushing across the rocks far below. Then imagine winding up and down trails that pass through tiny farming villages where you can rest while enjoying views so glorious they defy superlatives. Cutting through remote northwest Yunnan for 16km, Tiger Leaping Gorge: is a simply unmissable experience. Hikers returning from the gorge invariably give it glowing reviews.

The Lights of the Bund

More than just a city, Shanghai is the country's neon-lit beacon of change, opportunity and modernity. With its sights set squarely on the not-too-distant future, Shanghai offers a taste of all the superlatives China can dare to dream up, from the world's highest observation deck to its fastest commercially operating train. Whether you're pulling in from an epic 44-hour train trip from Xinjiang, or it's your first stop, you'll find plenty to indulge in here. Start with the Bund:, Shanghai's iconic riverfront area.

River Cruise

Snow melting from the world's 'third pole' – the high-altitude Tibet–Qinghai plateau – is the source of China's mighty, life-giving Yangzi:. The country's longest river, the Yangzi surges west–east across the nation before pouring into the Pacific Ocean. It reaches a crescendo within the Three Gorges, carved out through millennia by the inexorable persistence of the powerful waters. The gorges are a magnificent spectacle and a Yangzi River cruise is a rare chance to hang up your travelling hat, take a seat and leisurely watch the drama unfold.

Mt Kailash, Western Tibet

Worshipped by more than a billion Buddhists and Hindus, Asia's most sacred mountain: rises from the Barkha plain like a giant four-sided 6714m-high chorten. Throw in stunning nearby Lake Manasarovar and a basin that forms the source of four of Asia's greatest rivers, and it's clear that this place is special. Travelling to one of the world's most beautiful and remote corners brings a bonus: the three-day pilgrim path around the mountain erases the sins of a lifetime.

Hiking Rice Terraces

After a bumpy bus ride to northern Guangxi, you'll be dazzled by one of China's most archetypal and photographed landscapes: the splendidly named Longji (Dragon's Backbone) Rice Terraces:. In a region that's a beguiling patchwork of minority villages and layers of waterlogged terraces climbing the hillsides, you'll be enticed into a game of village-hopping. The invigorating walk between Ping'an and Dazhai villages offers the most spine-tingling views. Visit after the summer rains when the fields are glistening with reflections.

China's Cuisine

Say zàijiàn (goodbye) to that Chinatown schlock and nǐhǎo (hello) to a whole new world of food and flavour:. For Peking duck and dumplings galore, Beijing's a good place to start, but you don't have to travel far to find that China truly is your oyster, from the liquid fire of a Chongqing hotpot to the dainty dim sum of Hong Kong. You'll see things you've never seen before, eat things you've never heard of and drink things that could lift a rocket into orbit.

Guangdong's Diāolóu Watchtowers

If you only have time for one attraction in Guangdong, Kaiping's diāolóu: should be it. Approximately 1800 outlandishly designed watchtowers and fortified residences are scattered higgledy-piggledy in the farmland in Kaiping, a town not far from Guangzhou. These sturdy bastions, built in the early 20th century, may not be what you'd typically expect in the Middle Kingdom, but they inspire awe with their eccentric fusion of foreign and domestic architectural styles. Greek, Roman, Gothic, Byzantine and baroque – you name it, they've got it.

Shanghai's French Concession

The French Concession: is Shanghai sunny side up – the city at its coolest, hippest and most alluring. Once home to the bulk of Shanghai's adventurers, revolutionaries, gangsters, prostitutes and writers – though ironically not many of them were French – the former concession (also called Frenchtown) is the most graceful part of Puxi. The Paris of the East turns on its European charms to maximum effect here, with leafy streets and 1920s villas meeting art deco apartment blocks, elegant restaurants and chic bars.

Huangshan and Hui Villages

Shrouded in mist and light rain for more than 200 days a year (and maddeningly crowded most of the time), Huangshan has an enduring appeal that draws millions of visitors annually. Much is down to the otherworldly mountain views, while mist – a fickle mistress – rolls in and out at will as spindly, bent pines stick out like lone pins across craggy granite faces. Not far from the base are the perfectly preserved Hui villages, including Hongcun: and Xidi. Unesco, Ang Lee and Zhang Yimou were captivated – you will be, too.

Hiking in Jiuzhaigou

Exploring the forested valleys of Jiuzhaigou National Park: – past bluer-than-blue lakes and small Tibetan villages in the shadow of snow-brushed mountains – was always a highlight of any trip to Sichuan province, but the excellent ecotourism scheme in the restricted Zharu Valley means travellers can hike and camp their way around this stunning part of southwest China. Guides speak English and all camping equipment is provided, so all you need to bring is your sense of adventure and a spare set of camera batteries.

Terracotta Warriors

Standing silent guard over their emperor for more than two millennia, Xi'an's terracotta warriors: are one of the most extraordinary archaeological discoveries ever made. It's not just the thousands of life-sized figures lined up in battle formation; it's the astonishing fact that no two of them are alike – each one is animated with a distinct expression. This is an army, and one made up entirely of individuals. Gazing at these skilfully sculpted faces brings the past alive with a unique intensity.

The Li River

It's hard to exaggerate the beauty of the Li River area that surrounds Yangshuo:, which is renowned for classic images of mossy-green jagged limestone peaks providing a backdrop for tall bamboo fronds leaning over bubbling streams, wallowing water buffaloes and farmers sowing rice paddies. Whether you take a bamboo-raft tour along the river, or cycle through the countryside, you'll understand why this stunning rural landscape has inspired painters and poets for centuries.

Potala Palace

The holy city of Lhasa is the perfect introduction to Tibet, and just arriving here can make the hairs stand up on the back of your neck. The spectacular prayer halls of the Potala Palace:, the medieval Jokhang Temple and the monastic cities of Drepung and Sera are the big draws, but don't miss the less-visited chapels and pilgrim paths. The whitewashed alleys of the old town hold the real heart of the Tibetan quarter, and you could spend hours here wandering around backstreet handicraft workshops, hidden temples and local teahouses.

The Silk Road

There are other Silk Road cities in countries such as Uzbekistan and Turkmenistan, but an impressive length of the historic route runs through China, where it's dotted with west and northwest China's pervasive Muslim heritage and fragments from earlier Buddhist civilisations. You may not be wandering the deserts of Gansu: on horse or camel-back, but hopping on a bus or high-speed train still allows you to follow the route as ancient traders once did – kilometre by kilometre, town by town, dune by dune. Far-off Kashgar is the ultimate Silk Road town.

Pingyao

Time-warped Pingyao: is a true gem: an intact, walled Chinese town with an unbroken sense of continuity to its Qing dynasty heyday. Pingyao ticks most of your China boxes with a flourish: imposing city walls, atmospheric alleys, ancient shopfronts, traditional courtyard houses, some excellent hotels and hospitable locals, all in a compact area. You can travel the length and breadth of China and not find another town like it. Step back in time and spend a few days here – it's unique.

Labrang Monastery

If you can't make it to Tibet, visit the Gansu province town of Xiahe, a more accessible part of the former Tibetan region of Amdo. One moment you're in Han China, the next you're virtually in Tibet. Here, Labrang Monastery: attracts legions of sun-darkened Tibetan pilgrims who perambulate single-mindedly around the huge monastery's prayer-wheel-lined kora (pilgrim path). As a strong source of spiritual power, the monastery casts its spell far and wide, and with great hiking opportunities, plus an intriguing ethnic mix, it's a riveting corner of China.

Wandering the Hutong

To get under the skin of the capital, you need to get lost at least once in its enchanting, ancient alleyways:. Hutong are Beijing's heart and soul, and it's in these alleys that criss-cross the centre of the city that you'll discover the capital's unique street life. Despite its march into the 21st century, Beijing's true charms – heavenly courtyard architecture, pinched lanes and a strong sense of community – are not high-rise. It's easy to find that out; just check into a courtyard hotel and true Beijing will be right on your doorstep.

Yungang Caves

Buddhist art taken to sublime heights, these 5th-century caves: house some of the most remarkable statues in all of China. Carved out of the harsh yellow earth of Shanxi and surrounded by superb frescoes, the statues inside the caves represent the high point of the Tuoba people's culture and draw on influences from as far away as Greece and Persia. Marvel at how the pigment clinging to some of them has miraculously survived 1500-odd years, and admire how sacred the statuary remains to Buddhist worshippers today.

Karakoram Highway

The Karakoram Highway: is one of the most dramatic roads in the world, linking the ancient Silk Road city of Kashgar with Pakistan over the Khunjerab Pass. A trip here takes you past soaring snowcapped peaks, plate-glass lakes backed by sand dunes and verdant valleys where yaks and horses graze and lonely yurts dot the horizon. Even if you don't plan to continue into Pakistan, journeying to the town of Tashkurgan will easily rank as one of your most extraordinary experiences in China.

Yuanyang Rice Terraces

Hewn out of hills that stretch into the far distance, the rice terraces of Yuanyang: are testimony to the wonderfully intimate relationship the local Hani people have with the sublime landscape in which they live. Rising like giant steps, the intricate terraces are a stunning sight at any time of year. But when they're flooded in winter and the sun's rays are dancing off the water at sunrise or sunset, they're absolutely mesmerising and some of the most photogenic spectacles that China has to offer.

Cruising Victoria Harbour

A buzzer sounds, and you bolt for the gangplank. A whistle blows, your boat chugs forward. Beyond the waves, one of the world's most famous views unfolds – Hong Kong's skyscrapers in their steel and neon brilliance, against a backdrop of mountains. You're on the Star Ferry:, a legendary service that's been carrying passengers between Hong Kong Island and Kowloon Peninsula since the 19th century. Ten minutes later, a hemp rope is cast, then a bell rings, and you alight. At only HK.20, this is possibly the world's best-value cruise.

Grand Buddha

You can read all the stats you like about Le Shan's Grand Buddha statue: – yes, its ears really are 7m long! – but until you descend the steps alongside the world's tallest Buddha statue and stand beside its feet, with its toenails at the same level as your eyes, you can't really comprehend just how vast it is. Still not impressed? Consider this, then: the huge stone statue was carved painstakingly into the riverside cliff face more than 1200 years ago.

Tǔlóu Roundhouses

Rising in colonies from the hilly borderlands of Fujian and Guangdong, the stupendous tǔlóu roundhouses: encompass entire villages, even though occupant numbers are way down these days. The imposing and well-defended bastions of wood and earth – not all circular, it must be added – can be most easily found in the Fujian counties of Nanjing and Yongding. Do the right thing and spend the night in one: this is a vanishing way of life, the pastoral setting is quite superb and the architecture is unique.

Tai Shan

A visit to China just isn't complete without scaling a sacred mountain or two, and antediluvian Tai Shan: in Shandong province is the granddaddy of them all. Climb the Taoist mountain and you'll live to 100, they say, even if you feel like you are going to drop dead with exhaustion on the gruelling Path of 18 Bends (lightweights can hitch a ride on the cable car instead). The views are outstanding, and with Tai Shan's mountainous aspect in the east, summit sunrises are the order of the day.

Mogao Grottoes

Where China starts transforming into a lunar desertscape in the far west, the handsome oasis town of Dunhuang is a natural staging post for dusty Silk Road explorers. Mountainous sand dunes swell outside town, and Great Wall fragments lie scoured by abrasive desert winds, but it's the magnificent caves: at Mogao that truly beguile. Mogao is the cream of China's crop of Buddhist caves and its statues are ineffably sublime, constituting some of the nation's most priceless cultural treasures.

Zhangjiajie Scenic Area

Claimed by some to be the inspiration behind Pandora's floating mountains in the hit film Avatar, the otherworldly rock towers of Zhangjiajie: do indeed seem like they come from another planet. Rising from the misty subtropical forests of northwest Hunan, more than 3000 sandstone pinnacles form a landscape so surreal it is, arguably, unmatched by any other in China. Raft along a river, hike to your heart's content, stroll along a petrifying glass walkway, or just spend hours filling up the memory card on your camera.

Yushu

Way up high on the Qinghai-Tibet plateau, the Tibetan town of Yushu: is a breath of fresh air and that's not just because the air is so fresh. The local people are so warm-hearted, the town so endearing and the surrounding landscape so knock-out beautiful, you'll want to take root. Half the fun is getting here. Sure you can fly in, but why not take it the slow way and gradually acclimatise on the way up – grab a seat on the 12-hour bus from Xining and see some splendid Qinghai province roll past the window.

Island Cycling

The same blue skies and balmy weather that make China's only tropical island: ideal for a do-nothing holiday, make it superb for exploring on a bicycle. Hit the east for picturesque rice-growing valleys, spectacular bays and China's finest beaches. And don't miss the sparsely populated central highlands, a densely forested region that's home to the island's original settlers, the Li and the Miao. Here, even the road more frequently taken is still not taken by many at all.

beautifulcat430

last edited by




The definition of a tiger mom is a mother raising her children in a traditional Chinese way, including strict rules, tough love, and discipline to get children to succeed. An example of a tiger mom is the author Amy Chua who wrote The Battle Hymn of the Tiger Mother.

Subsequently, question is, how do you say Tiger Mother in Chinese? /? (mā) = mom. ??/?? (hǔ mā) = Tiger mom.

Likewise, people ask, are Tigers good mothers?

Theyre nearly as large as their mother, sometimes larger. Some mothers share less and less food until the young realize they cant survive by freeloading on moms kills any longer. Other tigers become true "tiger mothers," delivering a dose of tough love that even Amy Chua would have difficulty administering.

Why is Tiger parenting bad?

Children of tiger parents reported higher rates of depressive symptoms than children with easygoing or supportive parents, as well as high levels of academic pressure and feelings of alienation from parents.
DiscussPlaces
is a place to make new friends and share your passions and interests. Quench your thirst for knowledge, discuss places with other aficionados, and swap recommendations. Are you an aspiring foodie who dreams of living in New York? Or perhaps you are looking for the best chicken wings in Cincinnati? Then this is the place for you! Any one can join in with a passion or interest – whether it be talking about their favorite restaurant in Barcelona or raving about their latest trip to Italy. Join us!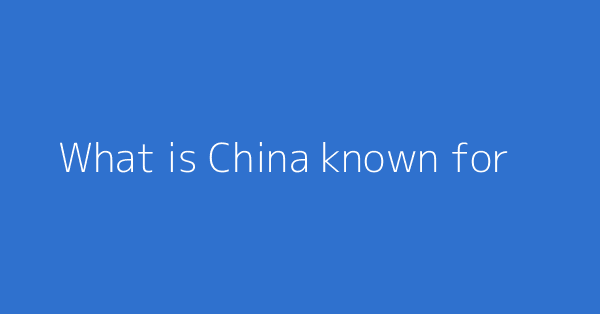 This page shows discussions around "What is China known for?"