sadfrog723

last edited by




Niue

Niue, internally self-governing island state in free association with New Zealand.
It is the westernmost of the Cook Islands but is administratively separate from them.
Niue lies some 1,340 miles (2,160 km) northeast of Auckland, New Zealand, and 240 miles (385 km) east of the Vavaʿu Group of Tonga, in the southwestern Pacific Ocean.
Niue is sometimes called "the Rock of Polynesia," or simply "the Rock.
" The capital and largest settlement is Alofi.
Area 100 square miles (260 square km).
Pop.
(2011) 1,613.

Niue has so much to offer, here are some of the things Niue is known for.

Diving with tangles of sea snakes at Snake Gully or negotiating twin underwater chimneys at Ana Mahaga.
Hanging out in Alofi for a couple of very laid-back days.
Soaking up some Pacific Ocean power at Togo Chasm and Talava Arches.
Exploring the fish-filled reef pools near Matapa Chasm.
DiscussPlaces
is a place to make new friends and share your passions and interests. Quench your thirst for knowledge, discuss places with other aficionados, and swap recommendations. Are you an aspiring foodie who dreams of living in New York? Or perhaps you are looking for the best chicken wings in Cincinnati? Then this is the place for you! Any one can join in with a passion or interest – whether it be talking about their favorite restaurant in Barcelona or raving about their latest trip to Italy. Join us!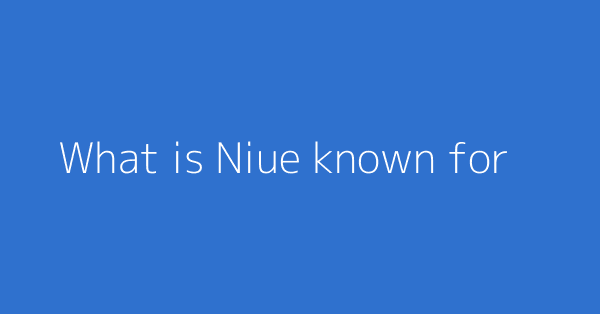 This page shows discussions around "What is Niue known for?"