What is Liberia known for?
heavypanda370

last edited by




Liberia

Liberia, country along the coast of western Africa.
Liberia's terrain ranges from the low and sandy coastal plains to rolling hills and dissected plateau further inland.
The country is home to a lush rainforest containing a rich diversity of flora and fauna.

Liberia has so much to offer, here are some of the things Liberia is known for.

Monrovia: Exploring the relics of Liberia's rich history and the American influence that still shapes the capital.
Harper: Hitting the long, bumpy road to this pretty town that's blessed with southern American architecture and an end-of-the-line feel.
Sapo National Park: Venturing into the habitat of the endangered pygmy hippo, camping beneath the forest canopy and listening to the sounds of the rainforest.
Robertsport: Riding the waves with Liberian surfers, running your hands through the phosphorescent swell and eating fresh lobster in the shade.
Buchanan: Camping on the wild and beautiful beaches and relaxing at the port.
DiscussPlaces
is a place to make new friends and share your passions and interests. Quench your thirst for knowledge, discuss places with other aficionados, and swap recommendations. Are you an aspiring foodie who dreams of living in New York? Or perhaps you are looking for the best chicken wings in Cincinnati? Then this is the place for you! Any one can join in with a passion or interest – whether it be talking about their favorite restaurant in Barcelona or raving about their latest trip to Italy. Join us!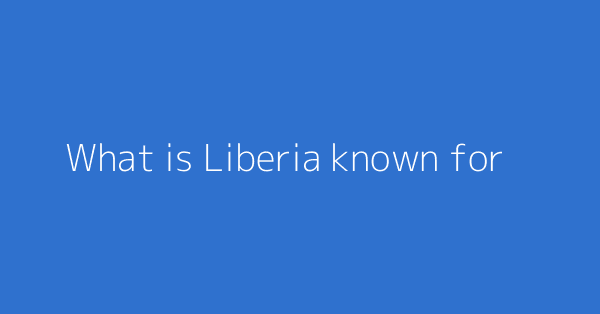 This page shows discussions around "What is Liberia known for?"