yellowelephant566

last edited by




Malta is located in Europe.

Malta, officially known as the Republic of Malta, is a southern European archipelago, or island country, located in the south central region of the Mediterranean Sea. It totals 316 square kilometers and lies south of Italy (across the Malta Channel), east of Tunisia and north of Libya. This small island is very densely populated for its size and has a landscape consisting of low hills and terraced fields.

This Mediterranean archipelago consists of 26 islands in total, but only the three largest islands, Malta, Gozo and Comino and inhabited.

Malta is the largest and southernmost of the three major islands. It totals a land area of 246 square kilometers and lies in the middle of the Mediterranean Sea, directly south of Italy and north of Libya. This island is home to the capital city Valletta. The Malta island is commonly referred to as Valletta to distinguish the island from the entire country.

Gozo is the second largest and northernmost of the three major islands with a total land area of 67 square kilometers. The island is very rural compared to its sister islands but rich in historic locations, such as the Ġgantija and Megalithic Temples.

Comino, formerly named Ephaestia, is the smallest and least populated of the three major islands, measuring 3.5 square kilometers, located between Malta and Gozo. The small island has a karst landscape and is known for the transparent cyan waters of The Blue Lagoon, located in between Comino and the small islet Cominotto.
DiscussPlaces
is a place to make new friends and share your passions and interests. Quench your thirst for knowledge, discuss places with other aficionados, and swap recommendations. Are you an aspiring foodie who dreams of living in New York? Or perhaps you are looking for the best chicken wings in Cincinnati? Then this is the place for you! Any one can join in with a passion or interest – whether it be talking about their favorite restaurant in Barcelona or raving about their latest trip to Italy. Join us!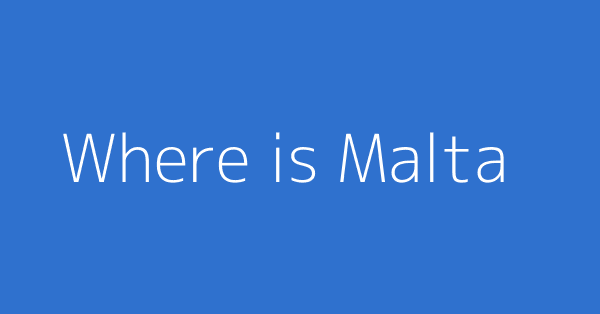 This page shows discussions around "Where is Malta?"